SANTA FE OPTICAL
/ BRANDING / 
2020
Eyewear as Original as You
Santa Fe Optical is a chain of optical boutiques in Austin, Texas that offers an eclectic variety of frames, attracting a wide range of customers in search for a unique frame to match their own style.
Hunter Seglem: Frame Vectors for IG stories
Neftaly Torres: Logos, Posters, Animations, Social Media, Merch
The branding across all platforms is disconnected, lacking a unified look/feel and logo.
Since they offer unique and colorful frames, we created a brand identity that is pleasantly strange, while preserving some of the classic hand-lettering style that is a staple in Austin, Texas.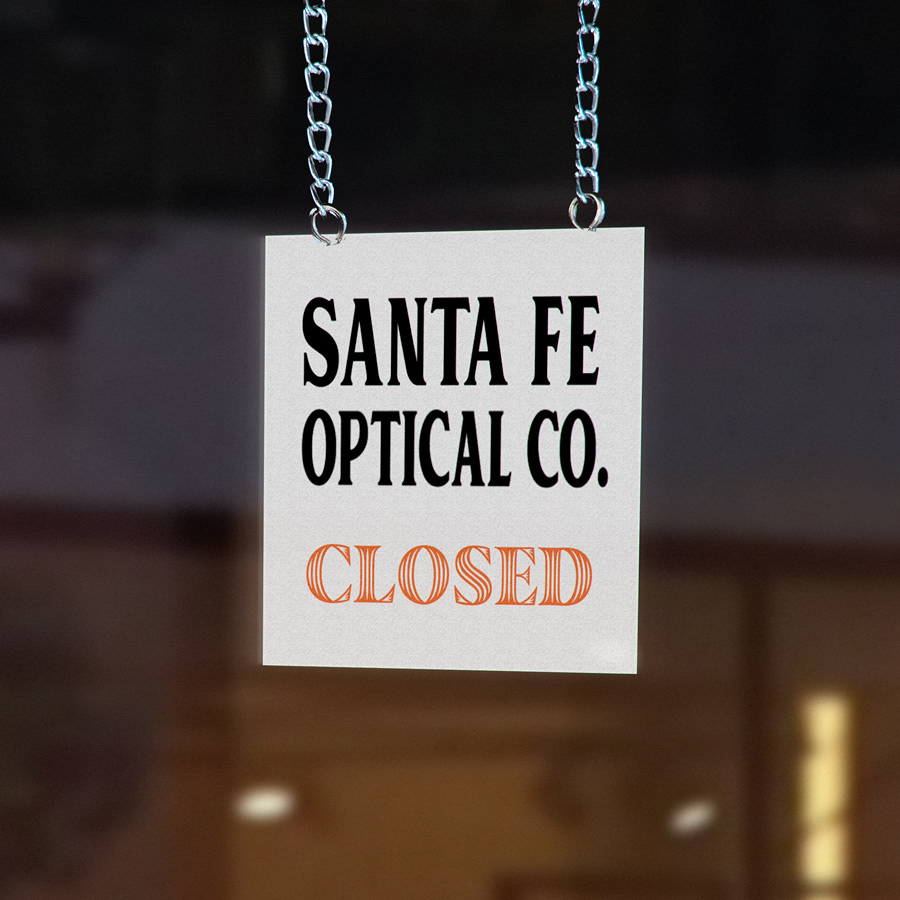 Using a tab format for each SFO location on a single page makes the stores feel more united and distributes the content in a way that is easier to digest, compared to their current website. 
Currently, Santa Fe Optical does a great job of showcasing its customers and frames. Branded posts with patterns and animations can make their social platforms more dynamic and give followers a better picture of the SFO experience.
This series of interactive social media posts uses well-known public figures, 

whose glasses have become inseparable with their image, to show people that iconic glasses aren't only limited to celebrities

.